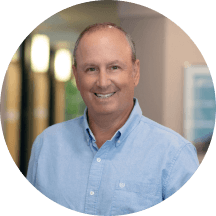 Greg Fertik, DDS, MS
Dr. Fertik grew up in Ithaca, a town in upstate New York. He has made North Carolina his home for over 20 years after attending Williams College in Massachusetts graduating Cum Laude in 1987. He attended dental school at the University of North Carolina at Chapel Hill. As a dental student, Dr. Fertik received the Annual Student Award of the American Academy of Periodontology and graduated with Honors in 1991. Dr. Fertik proceeded to specialty training and received his Masters Degree and Specialty Certificate at the University of North Carolina Periodontal Residency in 1994.
After his training, Dr. Fertik spent 3 years teaching and overseeing research as a Clinical Instructor and head of student Clinical Research Center at the UNC Department of Periodontics. In 1996, he moved to Western North Carolina and joined Dr. Shefter's practice. He and his family love living here and providing services to the people of Western North Carolina.
Dr. Fertik is an active member of the American Academy of Periodontology, the Southern Academy of Periodontology, the North Carolina Society of Periodontists and the International Team for Implantology. He is also a member of the Buncombe County Dental Society and the Henderson County Dental Society. These memberships along with a strong commitment to continuing education allow him to always keep up-to-date in the latest technological, scientific and clinical advancements in the field of periodontology.
Dr. Fertik spends much of his spare time participating in family and community activities. He is married to his wife, Anne, and they have two active boys. He enjoys coaching and participating in his boys' many activities as well as golf, skiing, hiking and using his creativity in his hobby as an amateur chef.
In our practice, Dr. Fertik strives to provide excellence in periodontal and dental implant care in a comfortable and caring environment. We pride ourselves in taking time with each patient to educate, answer all questions and make sure they are comfortable with all aspects of their treatment so they can make good decisions, achieve their goals, and obtain the best results possible.
Drs. Shefter & Fertik are specialists in periodontics. We have advanced training in conservative and surgical treatment of gum disease including cosmetic procedures to aesthetically enhance your smile, as well as dental implants that can replace single or multiple missing teeth. We also offer advanced laser gum surgery as an alternative treatment option to traditional osseous surgery. LANAP requires no cutting or sutures and is minimally invasive. Serving patients in Western North Carolina, including Asheville, Hendersonville, Brevard. Call us today to schedule your appointment or click here to request an appointment online!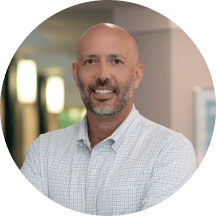 Andrew Harrell, DDS
A native of Burlington, North Carolina, Dr. Harrell joined Mountain Perio in 2018 with a commitment to providing personalized and progressive periodontal care for patients in Western North Carolina. With established practices in Hendersonville, Brevard and Asheville, Dr. Harrell works closely with general dentists to find the best treatment plan for each patient's needs. He offers advanced, specialized solutions and reliable treatments. From dental implants to bone grafts to any other specific needs, Dr. Harrell is committed to providing optimal care for what can be complicated oral health issues.
Dr. Harrell's interest in dentistry started early, visiting his grandfather's dental practice in Concord, North Carolina, as a child. Eventually, Dr. Harrell was both an undergraduate and graduate student at UNC-Chapel Hill. Go Heels! Drawn to detailed surgeries and their transformative effects, he pursued the periodontics specialty and completed his three-year residency at the University of Alabama at Birmingham.
Before departing for dental school, Andrew married his wife, Lydia, in downtown Asheville, hoping that their path would lead them back to the area. Along the way they had three daughters, Wesley, Betty and Katherine. The girls love to play in the mountains, on the trail and in the river as well as put on performances in the backyard. Andrew enjoys golf, adventure races and the art of whole hog BBQ.
While living in Asheville prior to dental school, Dr. Harrell was a volunteer at Asheville Buncombe Community Ministry (ABCCM), and he loves being involved in the Western Carolina community. During dental school, Dr. Harrell received the Quintessence Award for academic excellence and the International College of Dentistry Humanitarian Award for his dental work in Nepal.
Credentials
Graduated with a B.A. in anthropology from University of North Carolina at Chapel Hill
Graduated from University of North Carolina Adams School of Dentistry
Graduated with his periodontics residency from the University of Alabama at Birmingham School of Dentistry and Birmingham VA Medical Center
Board certified by the American Board of Periodontology
Memberships
American Academy of Periodontology
Southern Academy of Periodontology
North Carolina Society of Periodontics
Buncombe County Dental Society
Henderson County Dental Society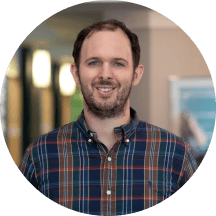 Laurence Eggart DDS
Dr. Eggart grew up in Myrtle Beach, SC, but he attended summer camp each year at Camp Rockmont in Black Mountain and always had a love for Western North Carolina. He attended Wake Forest University and graduated Magna Cum Laude with a dual degree in Physics and Math. He took trips to Haiti after finishing his undergraduate work where he was able to apply many of the concepts he learned in physics to the dental services he was providing. He also discovered his passion for helping people attain and maintain dental health as an integral part of their wellbeing, and this confirmed his decision to pursue a career in dentistry. Dr. Eggart completed dental school at the Medical University of South Carolina. He enjoyed building long-term relationships with his patients and enjoyed the surgical aspects of dentistry, prompting him to pursue Periodontology. Dr. Eggart then completed his Periodontology residency at the University of Colorado where he researched periimplantitis treatment modalities and prognostication as part of his Master's of Dental Science.
Dr. Eggart has special interests in the management of implant disease, laser therapeutics for periodontal disease management, the use of guided implant surgery, and external resorption treatment. He approaches each case on an individual basis and tailors his approach and treatment to achieve the best possible outcomes. He truly believes that periodontal health is integral to whole-body health and well-being and the relationship and trust between patients and their practitioners are of utmost importance.
Dr. Eggart met his wife, Hayley, while completing his residency in Colorado and convinced her that the humidity of the south wouldn't be "that bad". Thankfully, she and their Bernese Mountain Dog, Barnaby, have acclimated and the entire family is excited to be back in the mountains as they love hiking, running, camping, and snowboarding.